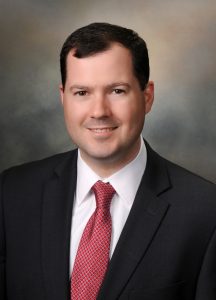 The response so far has been astounding. More than 450 people from Iowa manufacturers have joined us to talk about topics including next-generation metals, 3D printing, artificial intelligence, leadership, and more. What has been more amazing is how many people across Iowa are ready for the next generation of manufacturing. As we look towards the balance of 2018, we're excited for what's to come:
Emerging Global Markets (July 18, West Des Moines): Learn about the which countries and industries are emerging as next-generation opportunities for Iowa manufacturers.
Digital Manufacturing Tour (August 18-19): Join CIRAS and the Association of Business and Industry on a bus tour with fellow manufacturing leaders to experience next generation manufacturing in action. The bus trip from Des Moines to Chicago will help manufacturing leaders experience next generation technologies being deployed today.
Attracting Global Talent to Iowa (September 25, Ames): CIRAS will host a roundtable highlighting successful practices by communities and companies to bring in critical talent at all levels of the organization.
Water Technologies (November 8, Des Moines): We will engage 100+ leaders, scientists, engineers, food safety experts together to talk the future of water for Iowa manufacturing.
The events with links above are ready for you to register. If you're interested in one of the others, contact a CIRAS account manager or keep watch on our website as we finalize details.
We also want to hear from you what you think should be next for 2019. Please email any suggestions to me at modonnll@iastate.edu.