CIRAS projects have a big impact on Iowa and its communities.
For example, our latest edition of CIRAS News took a look at the breadth of who we've helped over the past five years:
[Read More ...]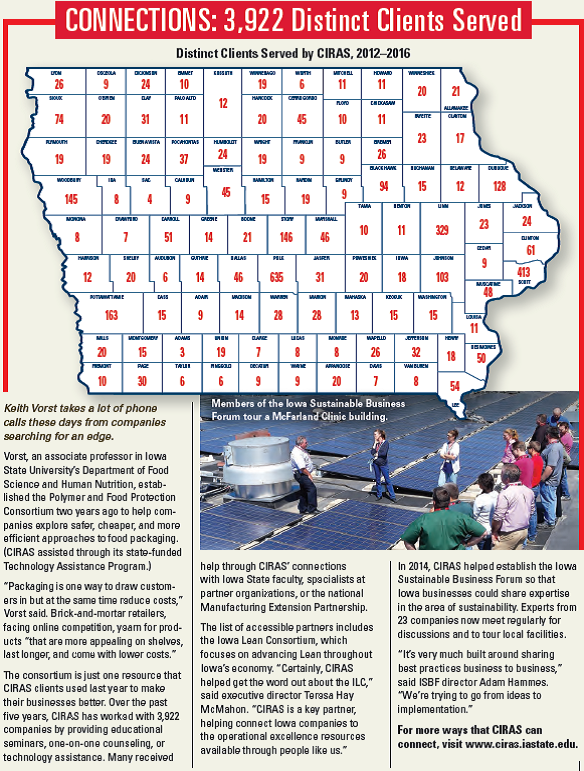 This article originally was published in the Winter 2018 edition of CIRAS News. To read more of that edition or others, please explore elsewhere on our website.