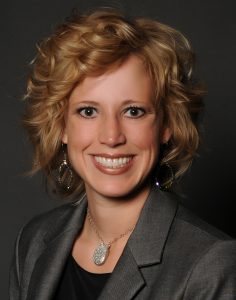 Iowa HUBZone Facts:
Twenty businesses in Iowa are currently HUBZone qualified (2016 – 15 qualified businesses)
$17.7 million dollars were awarded to Iowa HUBZone businesses in 2016
Referenced below are counties that have qualified HUBZone areas. Please keep in mind there are designated areas within the county, and HUBZone status is not applicable to the county in its entirety.
                                         

Iowa HUBZones

Appanoose County
Lee County
Story County
Black Hawk County
Linn County
Tama County
Bremer County
Lucas County
Union County
Cerro Gordo County
Mahaska County
Wapello County
Clinton County
Marshall County
Webster County
Dallas County
Montgomery County
Woodbury County
Davis County
Muscatine County
Indian Reservations
Decatur County
Polk County
Omaha IA
Des Moines County
Pottawattamie County
Winnebago IA
Dubuque County
Poweshiek County
Sac and Fox/Meskwaki IA
Johnson County
Scott County
HUBZone Overview – Federal Preference Program
The Historically Underutilized Business Zones (HUBZone) program was enacted into law as part of the Small Business Reauthorization Act of 1997.  The program falls under the auspices of the U.S. Small Business Administration. The program encourages economic development in historically underutilized business zones – "HUBZones" – through the establishment of preferences.
SBA's HUBZone program is in line with the efforts of both the Administration and Congress to promote economic development and employment growth in distressed areas by providing access to more federal contracting opportunities.
Program Benefits
Competitive and sole source contracting – Federal Contracting, Direct
10% price evaluation preference in full and open contract competitions – Federal Contracting, Direct
Opportunities with large prime contractors that hold small business subcontracting plans, as they have HUBZone goals within the plan – Federal Contracting – Indirect
Requirements (Determine if you meet ALL the eligibility requirements below)
Must be a small business by SBA standards
Must be owned and controlled at least 51 percent by U.S. citizens, a Community Development Corporation, an agricultural cooperative, or an Indian tribe
Principal office must be located within a "Historically Underutilized Business Zone" https://maps.certify.sba.gov/hubzone/map
At least 35 percent of your employees must reside in a HUBZone
If you would like to learn more about the HUBZone program, feel free to reach out to your local Government Contracting Specialist. I can be reached at jafagle@iastate.edu or 319-310-8612.
Retrieved from HUBZone Program. (n.d.). In SBA Contracting.