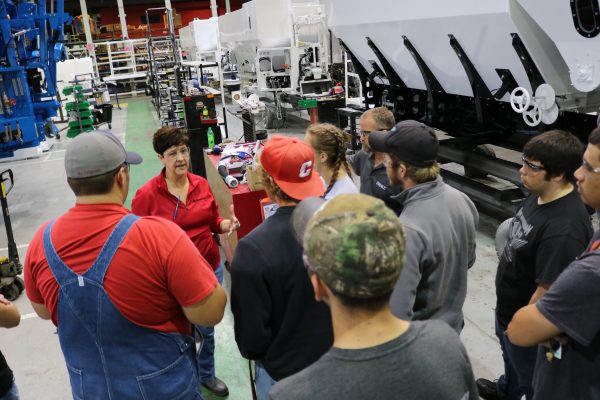 For Eric Cook, national Manufacturing Day was a chance to show 40 high school vocational students what the future may hold.
"They get exposure," Cook said. "Just seeing what's out there, seeing what the job takes, what it's really like out on the shop floor."
Cook, a welding instructor at Des Moines Area Community College, was one of more than 5,800 Iowans who took time during the month of October to appreciate Iowa manufacturing. [And that number will get larger, since CIRAS is
still collecting attendance data.] Combined, organizers held more than 160 events to celebrate "MFG Day" throughout Iowa's 99 counties.
This is the third year that CIRAS has worked to organize Iowa's MFG Day – alongside community colleges, Elevate Iowa, the Iowa Area Development Group, the Iowa Association of Business and Industry, Iowa Workforce Development and Iowa State University Extension and Outreach. Events ranged from a chamber of commerce mixer in Adel to students from three high schools touring the Tommy Gate plant in Woodbine.
Cook and his students toured Cemen Tech, a maker of mobile and stationary concrete mixers, led by Michelle Eggleston, a human resources manager who described Manufacturing Day as one part of a broader outreach strategy. Cemen Tech, which prides itself on taking care of employees, makes regular visits to high schools and colleges to educate young people about the company's culture and the advancement opportunities that are available.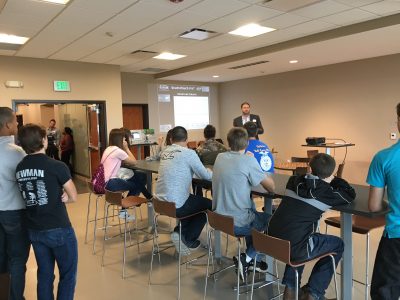 "Having them come in here and start here, they may end up going somewhere else" for their first jobs, Eggleston said. "But we may get them back."
More and more companies across Iowa are seeing Manufacturing Day as a chance to get noticed by a future workforce that will be sorely needed to fill future manufacturing jobs. "It's becoming more self-sustaining, and we're identifying bigger and better partners to help us out on it," said CIRAS account manager Paul Dunnwald.
Iowa currently is home to roughly 6,040 manufacturing firms, according to an annual "Manufacturing In Iowa" report compiled by CIRAS. Together, manufacturing firms form the second largest sector of Iowa business activity (behind "Financial Activities") and represent 18.3 percent of Iowa's total Gross Domestic Product. Manufacturers contributed $31.2 billion to the state's economy in 2014 and exported $12.7 billion worth of manufactured goods to other countries.
As part of an overall effort to elevate advanced manufacturing, CIRAS has been working to help coordinate "MFG Day events in all 99 counties. Our partners include Iowa community colleges, Iowa State University Extension and Outreach, the Iowa Association of Business and Industry (ABI), and Iowa Works.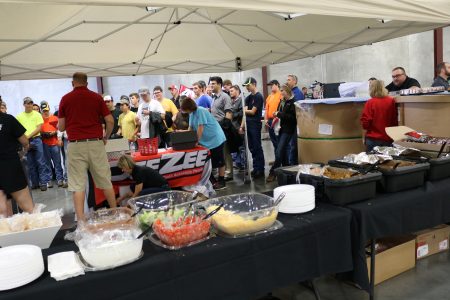 "I think the goal in general is to keep people interested and get them to understand that these opportunities are right here," said Scott Moyer, director of marketing for Dee Zee. "We need good people, and it's tough right now with unemployment down…. I mean, we have 1,100-plus employees, and right now I think we have almost 100 openings."
Dee Zee, a Des Moines maker of truck accessories, invited students from two high schools and three colleges to tour its manufacturing plants last Friday. That was followed by a career fair and a lunch of walking tacos.
Moyer said the company, which drew roughly 80 students, intends to participate in Manufacturing Day next year, as well.
Other highlights of MFG Day 2017 include: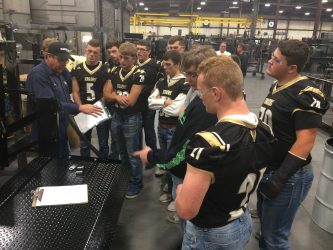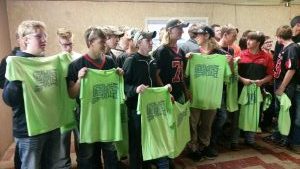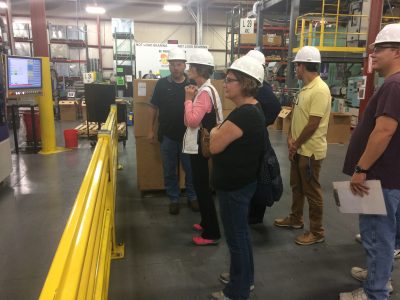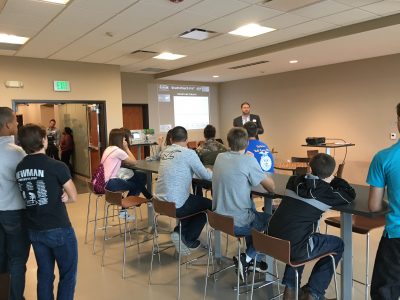 For more information or to suggest an event for MFG Day 2018, contact Paul Dunnwald at dunnwald@iastate.edu or 515-509-1377.