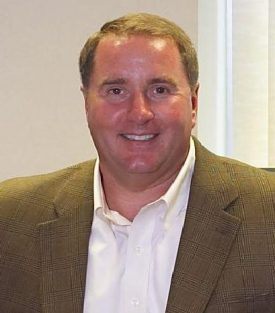 From time to time, CIRAS likes to tell you a little bit about some of the people who make Iowa business better.
Jim Long worked his way up from a regional salesman to become the president and CEO of Cline Tool in Newton. He believes in hiring good people, and he'd like to see more good businesses coming to Iowa.
Explain your job. What you really do there?
I am currently the President and CEO. However, as a smaller company of 120 employees, you must wear many hats and jump in wherever your additional resources and expertise are required. Mostly, I manage a custom tool manufacturing company and full line industrial distributor and bring alignment across the organization through clear understanding of the key business drivers and the impact each function has on these drivers.
How did you get started in Iowa industry? 
I started with Cline Tool in 1987 as a regional salesman living out of state but working out of the Newton office. In 2001, we relocated to Iowa after I became the V.P. of Sales and Engineering.
How has the business/industry changed since then? 
Since my time in Iowa industry, I've noticed that businesses have become more data driven. Technology has changed the way we manufacture and sell our products, as well as how we communicate with our customers.  Technology has allowed us to expand our geographic coverage area. Manufacturing in Iowa has certainly slowed down, and there is less than there was when I first started.
Boil it down to one, most important rule. What's the key to success for somebody in your job? 
Hire the best people, always be honest, treat them with respect, and acknowledge their accomplishments.  I know it's been said many times, but it truly comes down to the people in the organization.  The right people make the good times great and the bad times bearable.
You've been appointed Supreme Leader. If you could change one thing about business in Iowa, what would it be? 
In my opinion, the state government has done a poor job of aggressively pursuing new companies to move into Iowa.  I feel that Iowa needs to attract new business in order to more effectively diversify our economy.  We have the infrastructure and educated work force to compete, now we need the jobs.  It pains me to see so many companies moving into places like Alabama, Tennessee and Mississippi, when Iowa could be providing these opportunities for companies.
Name: Jim Long
Age: 55
Employer: Cline Tool, Newton, Iowa
Job Title: President and CEO
Family: wife, Sherri; three children