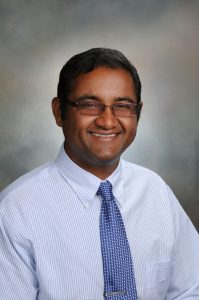 Earlier this year, Deere & Co. announced the $4.88 billion purchase of Wirtgen Group, a German company that makes construction equipment used in building roads. Analysts touted it at the time as something that would help the farm machinery manufacturer diversify and ease its dependence on agriculture.
Why is this important? Because it illustrates the realities of growing a business: there are only two real paths to do it in a lasting way—creating new products and/or finding new markets.
New technologies may be able to help you with both.
CIRAS, as the Iowa affiliate of the federal government's Manufacturing Extension Partnership, has exclusive access to two valuable tools—technology scouting (TS) and technology-driven marketing intelligence (TDMI). These are processes designed to help manufacturers find new technologies so they can create new and innovative products that wouldn't be possible any other way. (One recent example involves an Iowa company that's investing $10 million in new technology to create a new product that's expected to boost sales by 25 percent.) At the same time, CIRAS is helping companies innovate in a different direction by finding new markets and new applications for existing products.
Both TS and TDMI can help companies understand what is viable and where competitors stand in relation to a given technology. Iowa companies use this information to help allocate manpower and resources effectively. The knowledge helps them avoid costs, gain efficiency, and make better investment decisions.
Markets for both consumer and durable goods are showing an increasing demand for innovative, customizable, and smart products. Manufacturers need to account for this demand while planning investments for new product development. At the same time, no company can think solely about the future.
TDMI is a perfect tool to help you find the middle ground. Expanding the market for existing products can provide important cash flow while companies manage longer-term efforts to develop those new technology-intensive products that customers want.
> For more information about how TS and TDMI tools could benefit your company, contact Shankar Srinivasan at srigshan@iastate.edu or 515-290-6702.