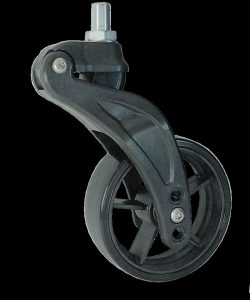 An Iowa manufacturer of wheelchair wheels and caster forks has begun selling stronger and lighter versions of those products—thanks partly to CIRAS' help in testing and refining what the company describes as "the world's first carbon fiber wheel set."
Owner Mark Chelgren said the company figured out how to save "30 percent off the weight of our original products, and we've almost doubled the strength" by including carbon fibers in the plastic injection molding process used to create its new wheels and forks. When compared to aluminum, the change means tougher and more durable wheelchairs that also are much easier to produce.
"Carbon fiber technology has come along to the point where we can do some very intricate, detailed designs now that we couldn't do before," Chelgren said. "We could not make the products this way with the strength and the performance that we needed 10 years ago."
Chelgren said CIRAS "helped us tremendously in testing the process and vetting the way that the products are made." CIRAS project manager Shankar Srinivasan helped the company connect with a Minnesota plastics firm that uses a relatively new method of adding carbon fibers to plastic. As a result, Frog Legs achieved the incredible strength of carbon fiber without leaving its main area of manufacturing expertise.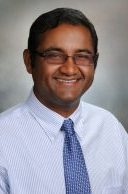 "They already know injection molding like the backs of their hands," Srinivasan said. "If you're truly looking for a home run, this method of using carbon fiber would be it for them."
Wheelchairs first drew Chelgren's attention in 1994 after he met members of a quadriplegic rugby team and became fascinated with their experiences. Studies show most of the bumps, muscle strain, and back pain inherent in long wheelchair rides come from vibrations transmitted through the front wheels. Frog Legs ultimately designed a new suspension system aimed at absorbing shocks and maintaining stability for the rider.
The switch to carbon fiber "allows us to go to the next step," he said. "I think in the next two years it will completely replace our existing technology."
Chelgren acknowledges that Frog Legs is cannibalizing its own business. However, "we're also obsoleting the products of our competitors."
Chelgren praised CIRAS for helping Frog Legs perfect the new version and bring it to market.
"CIRAS' mission in my opinion isn't really to come up with new products," Chelgren said. "It's to make sure that people who come up with new products have a resource to optimize those products."
For more information, contact Shankar Srinivasan at srigshan@iastate.edu or 515-290-6702.
 A version of this article was published in the Spring 2017 edition of CIRAS News. To read more of that edition or others, please explore elsewhere on our website.