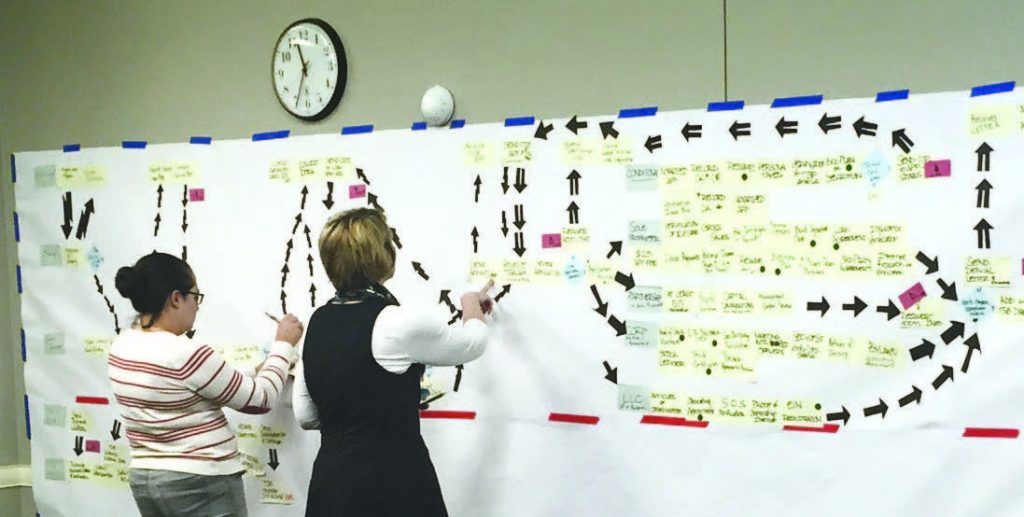 Iowa officials are working to streamline and improve a state preference program for small businesses to make it easier to understand and quicker for companies to access.
Iowa's Targeted Small Business (TSB) program provides purchasing preferences for designated Iowa companies that are owned and managed by women, minority group members, service-disabled veterans, or people with disabilities. Program oversight formerly was split between two different state agencies, but control was consolidated under the Iowa Economic Development Authority (IEDA) beginning last September.
Work to improve the TSB program actually began in May 2016, with a weeklong Lean Mapping Event that included CIRAS, which regularly counsels companies about preference programs that might make them more competitive. Since that meeting, program officials say the time between application and acceptance or denial now averages less than a week, compared to times that previously ran as long as 30 days.
Jill Lippincott, the new TSB program manager, said improvements are broad and ongoing.
"In addition to a streamlined application process, we've added benefits to the program that will help connect Targeted Small Businesses with other opportunities and partners that can help them grow their businesses," she said.
Targeted Small Businesses now get access to Bullseye, a quarterly newsletter that discusses program updates and profiles companies and agencies involved in the program. Participating businesses also get invitations to workshops and events hosted by IEDA and its partners, and a new TSB badge has been created for the designated firms to use in marketing materials.
CIRAS government contracting specialist Beth White, who continues to assist with TSB improvement efforts, sees potential on the horizon.
"Many companies seem to have been confused about the true benefits of the TSB program, and as a result, many left or did not take full advantage of the certification," White said. "With new leadership and new enthusiasm, this program now seems on track to become a robust part of Iowa government, assisting businesses and offering multiple opportunities to grow."
> For more information, contact Beth White at whiteb@iastate.edu or 563-370-2166. Experts work to improve the TSB process at a Lean Mapping Event in 2016.