Iowa's ISO-certified manufacturers face a looming deadline that many aren't completely ready for, experts say.
Remember that change in the ISO certification requirements that you've been ignoring for two years? It's going to become mandatory beginning September 2018 – so now is the time for to start getting serious.
"Most Iowa manufacturers have been procrastinating," said CIRAS project manager Rudy Pruszko. "I don't know of anybody who's completely switched over to the 2015 standard, but a lot of them are now working on it."
ISO 9001 is an international collection of yardsticks that organizations can use to measure and demonstrate their ability to consistently manage the quality of their products and services. Becoming ISO 9001 certified can be expensive and time consuming, but it also can go a long way toward proving a firm's worth to large customers.
"There are a lot of small companies that go this route because customers or potential new customers go to them and say,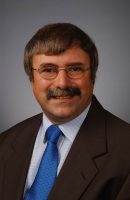 'We're not going to buy from you unless you get ISO-certified," Pruszko said.
For some companies, that essential nature of ISO certification can prompt paralysis at the thought of a rules change.
To help, CIRAS is holding a series of three informational events in June offering an "overview of changes, lessons learned and transition tips" for companies concerned about switching to the new ISO 9001 framework. Changes in the newest version, which was announced in 2015, include an increased focus on companies having a process in place to assess and deal with current and future risks.
"The old standard was 'document everything,' " Pruszko said. " 'You have to have a quality manual, you have to have everything written down.'
"With the new standard, they don't dictate that you have to document," he said. "They do dictate that you have a process, and you have to be able to show that the process is working."
Experts say that boils down to a transition process that won't be technically difficult – but one that also will not happen overnight.
"Start doing it now," said Rob Taylor, an ISO consultant who works through the Iowa Quality Center. "Not only does it take some time to understand the new requirements and wrestle with them and implement them, but you also need to schedule a certification audit… The earlier you can get on their list and get ready for that, the better."
Once ISO-certified companies have made the switch, they likely will find the new version "a nice change," Taylor said. "If anything, it helps them plan and do things that they ought to do anyway."
For more information, contact Rudy Pruszko at rpruszko@iastate.edu or 563-599-0645. For details regarding the June information events in Bettendorf, Dubuque, and Ames, visit register.extension.iastate.edu/iso9001.