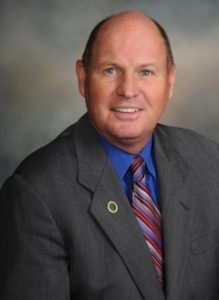 As one of CIRAS' chief points of contact, you've been inside hundreds of business over the past several years. What's the biggest change you've seen happen in an Iowa company?  
Witnessing small businesses expanding from being a company with no business vision, no business or strategic plan and no contracts with the town, city, county, state or federal governments, to a viable mid-size business that has developed a business plan, strategically markets itself nationwide and has won contracts in towns, cities, counties, states and federal agencies.
What should a client expect the first time that you meet with them? 
That I am there to assist them in selling their products or services to the government.  In order to provide them counseling, I make an assessment by listening to who they are and what they produce or provide, take a tour of their facility, meet their employees, and learn more about their products and services and what efforts they have accomplished already working with the government.
How many miles do you drive in a given year?   
Around 10,000 miles a year.
What was your first job? 
Newspaper boy.  Pushing a wooden cart with 2 metal wheels through the streets of St Louis, MO.
How much time did you spend in the private sector before coming to ISU?
Seven years in the private sector and 25 years in the Department of Defense.
If you could wave your magic Government Contracting Specialist wand and change one thing for Iowa companies, what would it be?  
To assist them in expanding their products and service sales into the government markets.  We can accomplish this by developing a viable business capability statement, updating their website with links to their government capabilities, distributing their capabilities to government agencies interested in purchasing their products or services, meeting with government purchasing officials and attending training provided by the CIRAS Procurement Technical Assistance Program (PTAP) counselors.
Andy Alexander, who works out of Council Bluffs, can be reached at andyalex@iastate.edu or 402-547-0333.