Baldridge National Quality Award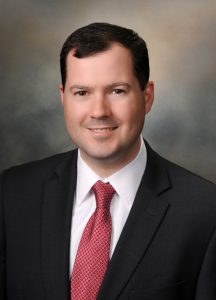 Baldridge uses a framework of seven categories of management systems to help businesses focus on achieving performance excellence.  The system provides both the framework to help businesses reach their strategic goals and criteria to evaluate their performance against other organizations. In 29 years, Baldridge Quality awards have been presented to 106 organizations, including 31 manufacturing awards.
 Ready to get started? The Iowa Quality Center is your starting point. Staff there lead the Iowa Recognition for Performance Excellence program,  which provides a mechanism to be evaluated against the Baldridge criteria and become qualified to submit.
 No Iowa manufacturers have received the national award.
 Shingo Prize
This prize, honoring lean pioneer Dr. Shigeo Shingo, is awarded to organizations around the world for demonstrating alignment with the Shingo Guiding Principles. The model focuses on culture as a foundation for sustainable performance. Companies who are far along their lean journey should consider it.
 The Shingo Institute at Utah State University leads the program.
 Rockwell Collins Coralville Operations (2006, Finalist) and Hearth and Home Technologies (2007, Winner) have both been recognized by the Shingo Institute.
 IndustryWeek's Best Plants
IndustryWeek, one of the leading manufacturing trade magazines, also recognizes the best manufacturing plants in North America every year. While the above awards focus on set models, this process more generally looks for evidence of companies that are on the leading edge of efforts to increase competitiveness, enhance customer satisfaction, and create stimulating and rewarding work environments.
 Applications for 2017 will be available soon, and winners are announced each January.
 To the best of our knowledge, no Iowa manufacturers have received this award.
If you are interested in applying for one of these programs and would like advice on the process, please contact me at modonnll@iastaste.edu and our team can help you start the conversation.