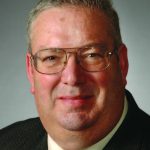 Two Iowa State University professors have been named 2016 inductees to the national Meat Industry Hall of Fame.
Joseph Cordray and Joseph Sebranek, professors in the Department of Animal Science, are slated to be honored along with five other industry leaders at the International Production and Processing Expo in Atlanta on January 31, 2017.
The Meat Industry Hall of Fame was founded in 2008 and currently has 77 members, including Dave Thomas, Frank Perdue, Ray Kroc, Don Tyson, and Jimmy Dean. To be nominated for membership, according to a Hall of Fame news release, candidates must have "contributed significant innovation, achieved notable business success or otherwise positively impacted their organization, institut
ions or larger industry segment" and also have "undertaken noteworthy community service."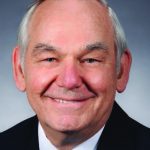 Cordray, who has a PhD in meat science from Auburn University, has spent the last 20 years as Professor-in-Charge of the Iowa State Meat Laboratory and its extension courses.
Sebranek, who has a PhD in meat science from the University of Wisconsin–Madison, has been engaged since 1975 in teaching, extension, and research at Iowa State involving processed and cured meats. Sebranek was named a Distinguished Professor in 2008.
CIRAS congratulates Cordray and Sebranek.