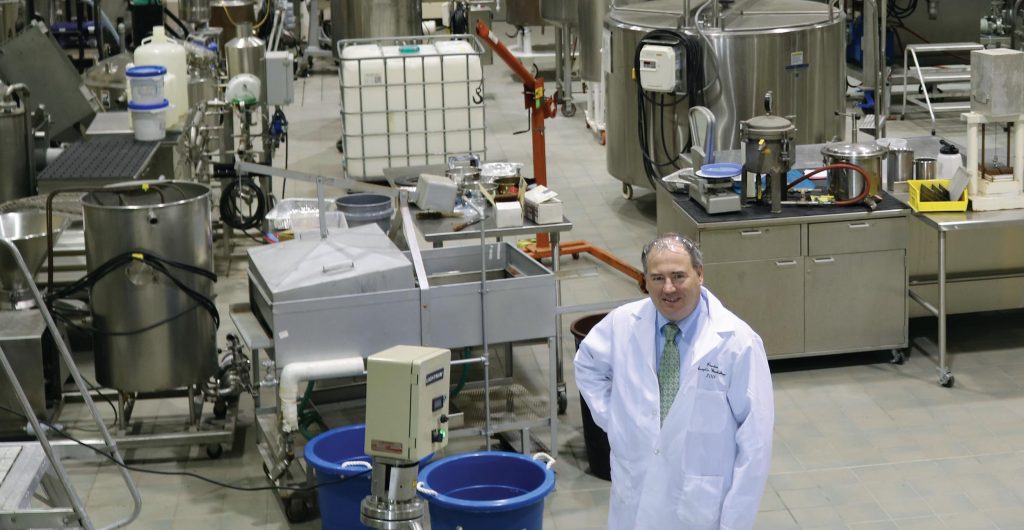 Kevin Keener sees enormous potential in the innovative projects taking root at Iowa State University's Center for Crops Utilization Research (CCUR).
Keener, now entering his second year as CCUR's director, describes research­ers seeking to use fermentation and chemical changes to crop by-products to create plastics or adhesives. Sci­entists also are studying how to cre­ate oil-based materials out of natural components. And roughly 100 companies annually, most focused on food and feed production and food safety, are work­ing on projects in CCUR's on-campus pilot-scale processing spaces or at the CCUR-managed BioCentury Research Farm outside Ames.
"I've always enjoyed being on the edge of where science is," Keener said.
In Iowa, CCUR is the workspace on the edge of innovation.
The center was created in the mid-1980s, when farmers struggled after corn and soybean prices hit bottom. Researchers began to partner with businesses to create new products from those crops. "The way to increase demand is to conduct research and find new uses," explained CCUR program manager Darren Jarboe.
Today, companies can use CCUR's pilot-scale processing spaces and equipment to explore ideas on a larger-than-laboratory scale. CIRAS views the center as a valuable resource for linking businesses with the Iowa State researchers who can help bring a promising new idea to fruition.
CIRAS began working closely with the center in 2010, said account manager Brenda Martin. The partnership since has supported 124 projects, increasing sales among participating companies by more than $13 million.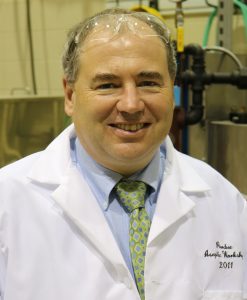 "CCUR is more than pilot-scale facilities; it's all the affiliated faculty throughout Iowa State and their research in collaboration with industry," Martin said.
Keener took over as CCUR and BioCentury Farm director in November 2015 after working as a food scientist and ag/bio engineer around the United States, most recently at Purdue University.
At Iowa State, "I feel like I've got a large toolbox with a variety of tools in it," Keener said. "We have the ability to build system solutions based on any ideas that companies may have."
Martin said the CIRAS-CCUR partnership has been aided by Technology Assistance Program funding—a special Iowa legislative appropriation to CIRAS that, among other things, has provided more than $117,000 to support Iowa companies' involvement in various CIRAS projects featuring CCUR and the BioCentury Research Farm.
The program can pay for part of a researcher's time to experiment on a company-directed project, she said. "It's a significant benefit that supports Iowa companies' innovation capabilities, and we want to see it continue and grow."
> For more information, contact Brenda Martin at bkmartin@iastate.edu or 515-570-5282.