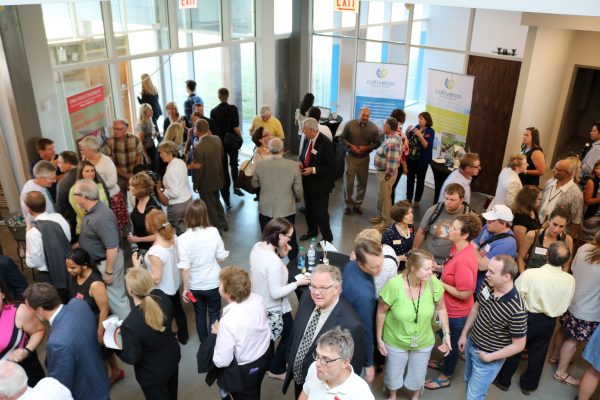 The building, which opens at the end of June, is the anchor of a potential 180-acre expansion of the ISU Research Park and is intended to create a single point of contact for any business seeking economic development aid from Iowa State University. CIRAS Director Ron Cox has called it "a service to the clients to make it easier for them to do business with Iowa State." University officials also expect increased collaboration to spark new efficiencies and to boost the impact of the assistance Iowa State provides.
"As a gateway to nearly all of Iowa State's economic tools, resources and expertise, the Economic Development Core Facility is truly a one-stop shop," University President Steven Leath said at the ribbon-cutting. "It enables Iowa State to provide services in a more comprehensive, integrated way –  a way many of us have dreamed about, but it's now a reality."
CIRAS' new roommates include the university's Office of Economic Development and Industry Relations, Iowa's Small Business Development Center, the Pappajohn Center for Entrepreneurship, Iowa State's Office of Intellectual Property and Technology Transfer, the Iowa State Research Foundation, and the Cultivation Corridor. Those entities and their roughly 100 employees now share a 49,210-square-foot facility built around sustainability, including geothermal heating and plenty of natural light.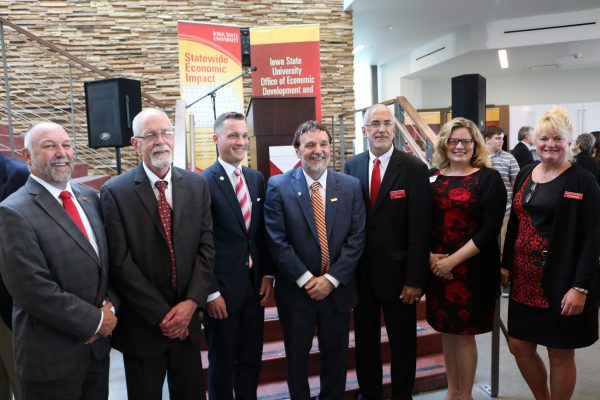 Cooperation also has been built into the new building – right down to the address (1805 Collaboration Place) and massive amounts of meeting space, which Mike Crum, Iowa State's vice president for economic development and business engagement, describes as essential in "building the partnerships that drive economic prosperity."
The Core Facility joins several other recent Research Park projects, including a $22 million building for Beohringer Ingelheim Vetmedica and Vermeer Manufacturing's planned new Applied Technology Hub. Ames Racquet and Fitness Center also is constructing a 52,000-square-foot facility, a new restaurant is expected from the owners of The Café, and officials soon will announce plans for a medical clinic and a child care center.
"The Research Park recognizes the cultural importance of attracting talent and our role in helping the companies do that," Crum said. "We are creating a live/work/play environment that is now the expectation of young professionals."
Iowa officials expect great things.
"We're starting at a really great place," Iowa Lt. Governor Kim Reynolds said at the ribbon-cutting, noting recent successes. "We have a really great story to tell.
"But watch out for what's ahead."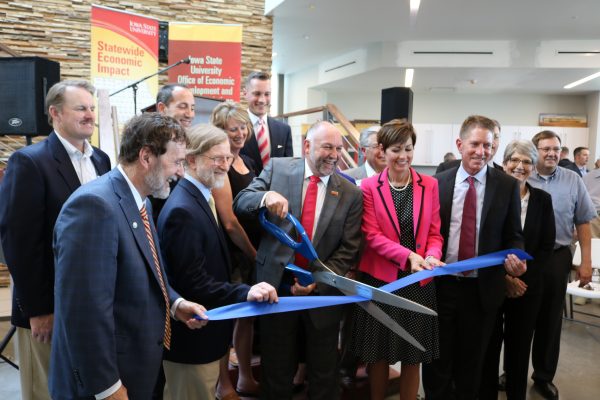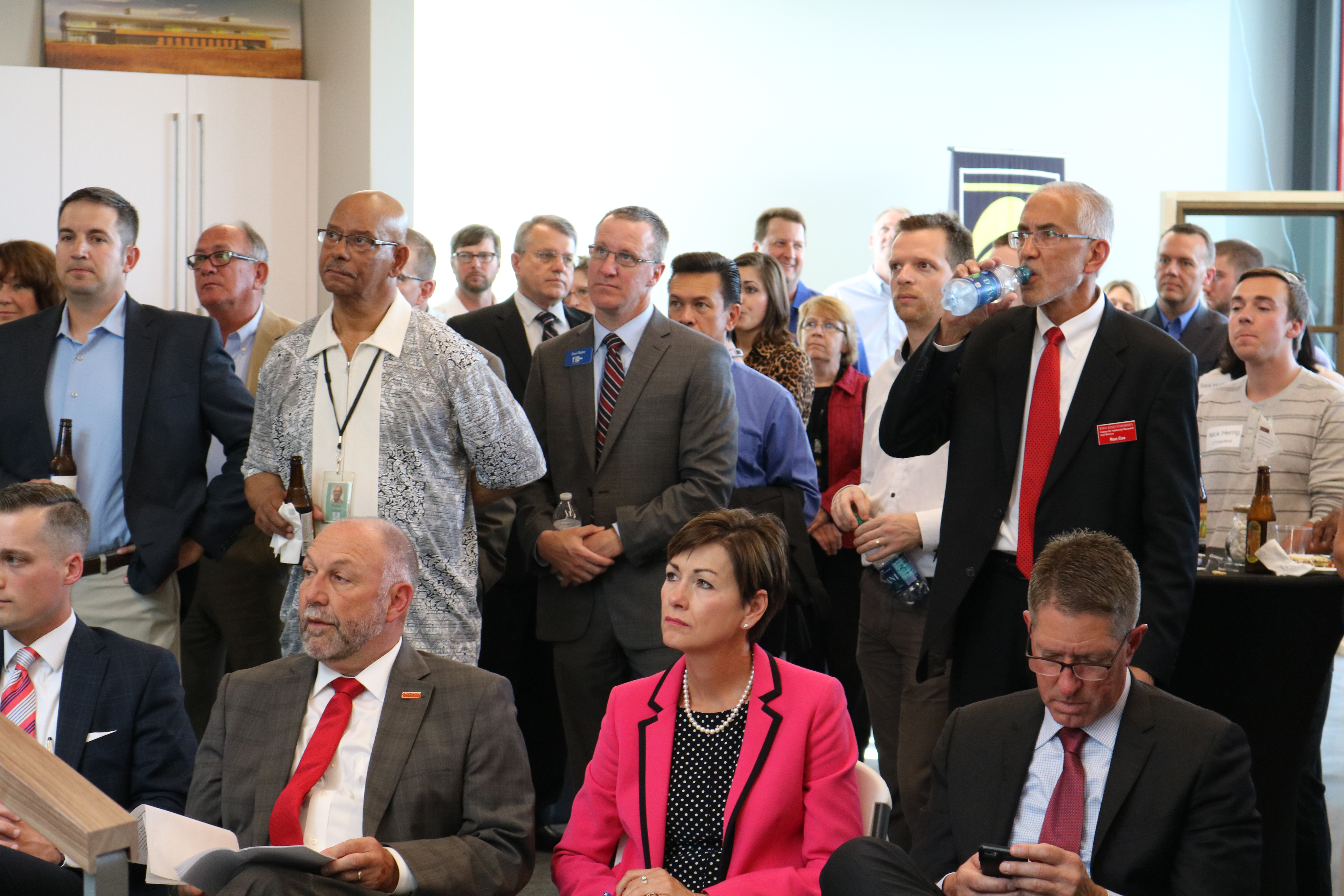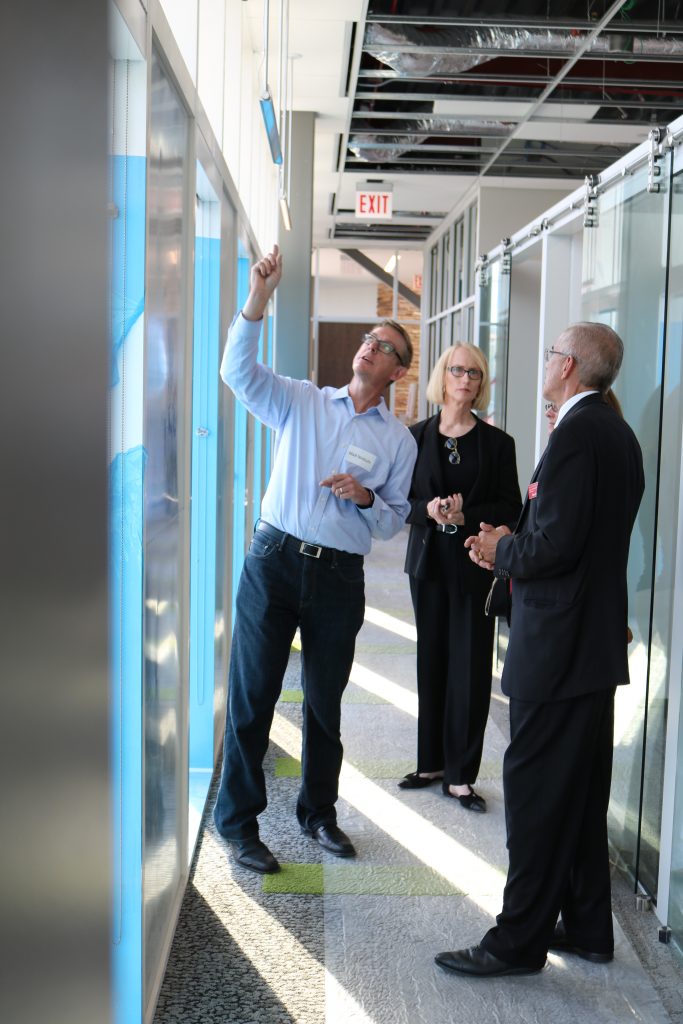 For your information: Our new address (effective the end of June) is 1805 Collaboration Place, Suite 2300; Ames, Iowa  50010.