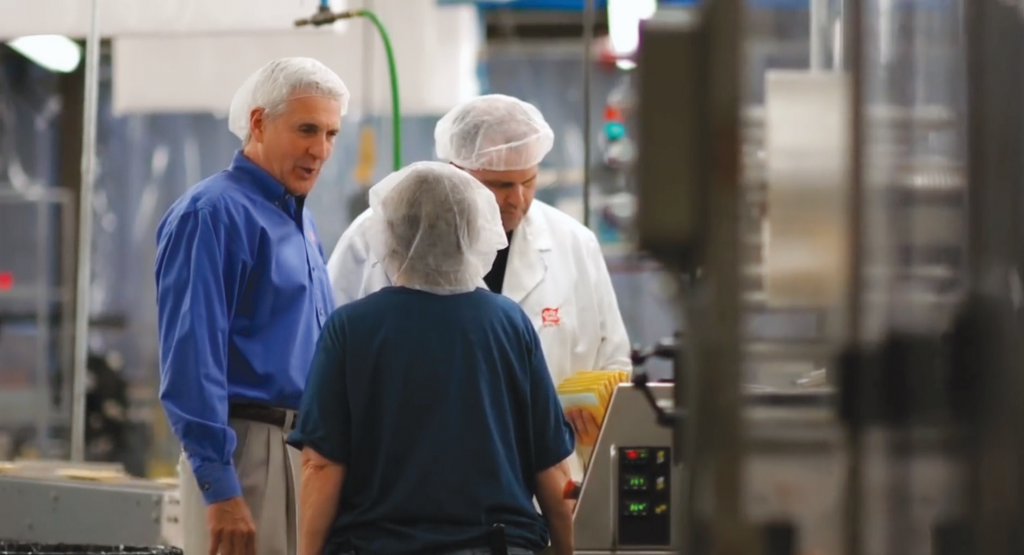 The maker of JOLLY TIME® Pop Corn turned 100 last year, but with eyes focused as much on the future as on the past.
American Pop Corn Company has been working with CIRAS project manager Brenda Martin (and others) to maintain its competitive position in a $1 billion snack category that's seen steady annual declines of 5 percent to 6 percent in recent years.
The results are not yet in, said vice president of marketing Tom Elsen. But overall, "CIRAS has heightened our emphasis on innovation and worked with us to … help us do a better job identifying new opportunities within the marketplace and within our company."
CIRAS has helped by hosting a blind taste-testing panel at Iowa State. CIRAS' work on the innovation process prompted quick and efficient decisions by the company to move forward with specific new product ideas while dropping others that were deemed not viable.
"We needed a process in place that was much more scientific and forced us to ask better questions early," said Elsen.
Greg Hoffman, vice president of production, said CIRAS' innovation assistance saved the company time and money and introduced a more open-minded approach: "We are looking at things we never would have considered before."
American Pop Corn Company recently started two other projects through CIRAS. One will use a multidisciplinary team at Iowa State to identify the company's largest production inefficiencies and propose solutions. The other involves establishing processes to facilitate review and analysis of consumer feedback about new products.
Combined, the company said its projects have the potential to increase sales and create millions of dollars in savings.