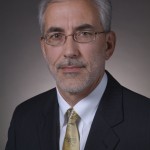 "Manufacturing is a vital part of Iowa's economy, and supporting great manufacturing cities like Dubuque while providing access to statewide resources is a critical factor in the long-term success of Iowa," said CIRAS Director Ron Cox. "This agreement allows us be as thorough and as efficient as possible in helping companies."
Under the partnership, northeast Iowa manufacturers will have a single point of contact for helping them develop and execute a plan to reach their long-term goals. Companies will have easier access to the full breadth of resources at both NICC and ISU, including students, technical experts and advanced technology at both institutions.
Wendy Mihm-Herold, Northeast Iowa Community College Vice President of Business and Community Solutions commented: "We are excited about this partnership and look forward to streamlining our services to meet the needs of the advanced manufacturing businesses in order to continue to expand and grow our economy." 
Rick Dickinson, president and CEO of the Greater Dubuque Development Corp., said: "Collaboration is the secret sauce that gets things done in the Greater Dubuque area.  NICC and CIRAS working as one will give a needed one-two punch of enhanced support for our manufacturers.  We couldn't have better partners."
Created in 1963, CIRAS helps industry prosper by offering a wide range of technical assistance, education and applied research to address company-specific concerns. Assistance is made possible by a combination of state, federal and private dollars. (The partnership with NICC will be funded using a portion of the money CIRAS receives as Iowa's arm of the U.S. Department of Commerce's NIST Manufacturing Extension Partnership, a nationwide network of manufacturing assistance centers.)  CIRAS clients, in manufacturing and other industries, have reported an economic impact of more than $2 billion over the past five years.
Northeast Iowa Community College (NICC) Business and Community Solutions provides customized business training services that enhance employee skills, assist in professional growth and development and increase an organization's efficiency and productivity. Through a large network of industry experts, we provide innovative, high-quality training services designed to meet specific industry needs. Our trainers bring years of experience and valuable insight to your workforce, so they can make an immediate impact on day-to-day business operations, supporting your organization's strategies.
Seth D. Gilbert is a graduate of Gustavus Adolphus College and William Mitchell College of Law, and he will graduate from Iowa State University this summer with a Ph.D. in Educational Leadership and Policy Studies. Gilbert has researched, designed, facilitated, and evaluated various presentations, workshops, seminars and programs for numerous private, not-for-profit, and public enterprises. He has worked with numerous private, not-for-profit, and public enterprises including Fortune 500 organizations, Schwan's University, community colleges and the United States Army. His most-requested presentations and consulting services focus upon the intricacies of, and the relationship between, personal and organizational development. Gilbert has worked for the NICC Business and Community Solutions team for four years – first as a program manager and most recently as the director of NICC's Department of Labor H-1B Technical Skills Training Skill Up Grant.
To learn more, please contact Seth Gilbert by email at gilbertse@nicc.edu or by phone at 563.557.8271, ext. 106.
For questions about CIRAS, contact Jeff Eckhoff at eckhoffj@iastate.edu.