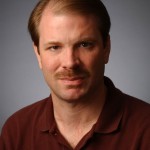 Paul Gormley is a CIRAS program manager who for the past several years has been hosting short seminars designed to help companies get better use out of their web sites. The latest of these events is an Internet Marketing Strategy Boot Camp scheduled for April 8-10 in Johnston. It'll make you smarter.
And that's pretty much all we're going to say about it.
There is a registration link at the bottom.
And here are a bunch of previous Boot Camp students to answer your questions for us:
Click here by April 3 to register.