Cedar Ridge Winery and Distillery had a problem: its packaging equipment was inefficient, took up too much space, and required too many people to operate. Replacing the outdated machinery would cost more than $150,000.
Murphy Quint, head distiller and chief of operations at Cedar Ridge, knew the Iowa Economic Development Authority had a program to help manufacturers with technology equipment purchases. He contacted Rachel Hahn, CIRAS strategic advisor, for more information. She not only helped him with the grant application process, she also found an Iowa business that was using equipment she thought might work for Cedar Ridge.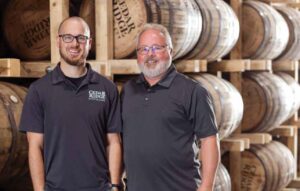 "I was talking with Quint about what a truly automated system would look like, and it occurred to me that the equipment at Goodwill of the Heartland might work for them," Hahn said. "I was able to connect the two, which led to Quint touring the Goodwill facility to see how their equipment was working for them."
Goodwill has operated an oil packaging plant in Coralville since June 2020. The oil is distributed worldwide to more than 80 million food insecure people. Jessica Schamberger, vice president of operations, said several local businesses have toured the facility since it opened. She was pleased to accommodate the request from Cedar Ridge.
"These visits give us an opportunity to highlight our automation and to share best practices," she said. "It's also how we share Goodwill's mission to help people realize their potential through education, training, and the power of work."
With help from CIRAS, Cedar Ridge received a $50,000 Manufacturing 4.0 Grant. The money was put toward the purchase of the equipment. It arrived in two pieces in February and March and has recently been installed and put into operation.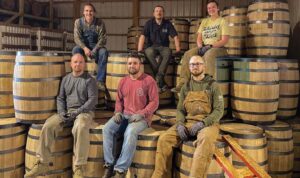 "We actually ended up buying some of the same equipment Goodwill utilizes, in part because they spoke so highly of the vendor," Quint said. "I was also impressed by the way the equipment utilizes space. And because it's automated, it re
duces the number of people we need on our bottling line, allowing us to redirect those employees to other necessary tasks."
"Working with CIRAS has been incredible," Quint said. "Rachel is extremely knowledgeable and has helped guide us to a more efficient packaging setup, which was our goal."
For more information, contact Rachel Hahn at rhahn@iastate.edu or 515-620-8093.