Starting a business from scratch isn't easy, but with hard work and determination, Lily Okech made it happen.
Okech is a refugee from Uganda who arrived in the United States in 2005 as a ninth-grader without the ability to read or speak English. She soon learned to do both. In 2018 Okech started Cleaning for Hope, a Des Moines-based commercial cleaning service.

"I was a single mother with four boys to feed," Okech said. "I was cleaning a local church and when people saw my good work, they asked me to clean their houses. Within a year, I had more clients than I could handle so I started hiring people." Okech now has six employees. Today, Cleaning for Hope specializes in commercial cleaning. Their growing client list includes the Iowa Department of Transportation (IDOT), which recently awarded the company a $49,500 contract. Okech credits the CIRAS APEX Accelerator with positioning her to successfully compete for the award as well as future government work.
Kelly Freel, CIRAS government contracting specialist, helped Okech with her System for Awards Management (SAM) registration, which is required for all entities interested in doing business with the federal government. Freel then helped Okech register with the Small Business Administration as a woman-owned and disadvantaged business, and she showed her how to research online bid opportunities.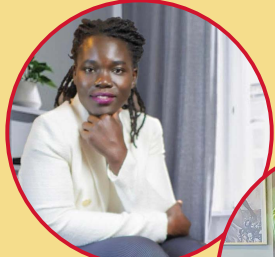 "The company received notification of a bid opportunity, and asked for help with the bid forms," said Freel. "I provided education on the bid process, and Lily was awarded the first government contract she bid on. I was elated to hear the good news."
Part of Okech's motivation in seeking help from CIRAS to grow her business stems from her commitment to her community. Okech hires refugees, single moms, and others in need of skills training and jobs. She also collects unwanted items like clothing and furnishings from her clients  and distributes them to people in need. Her story and her journey to becoming an American citizen in 2014 are chronicled in a book she wrote that will be released in April 2023.
"When I first started cleaning, it was just for me and my boys," said Okech. "But when I saw what cleaning did for my boys and me, it led me to start a cleaning business that will not only help my family but will help the community as well. That has been my passion since I came to America. And I like working with people who have a passion to succeed, too. And that's what I found in Kelly. I don't think I would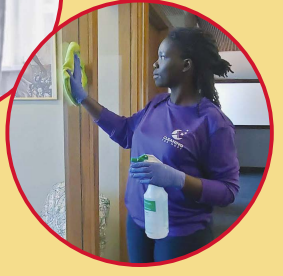 have found this success without her."
For more information, contact Kelly Freel, 515-620-6265 or kmfreel@iastate.edu.