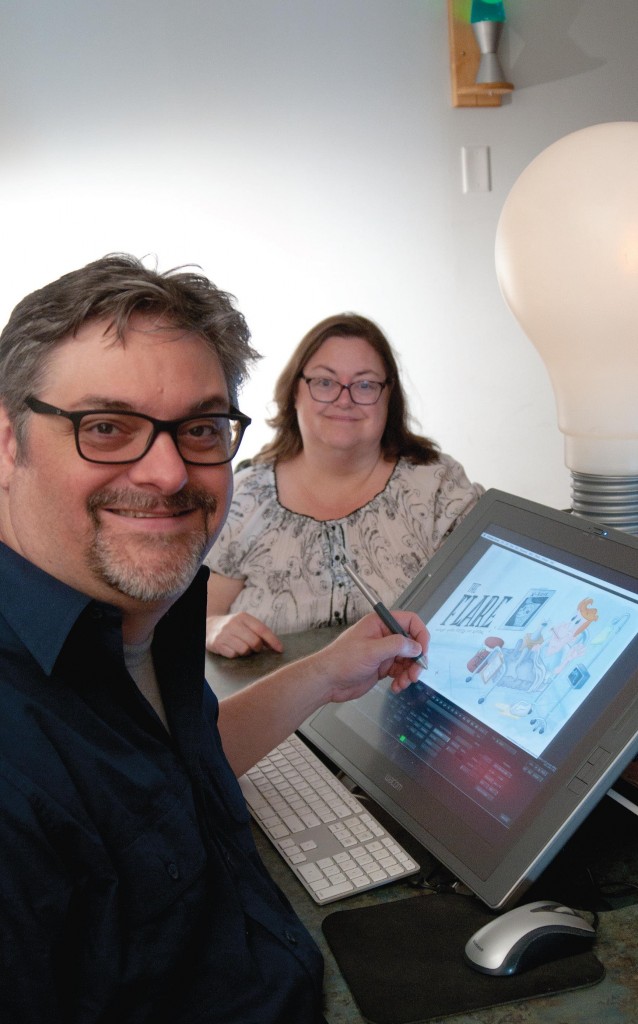 It was supposed to be a boom time for Grasshorse Studios.
Kathy Buxton and her brother, Stephen Jennings, relocated Grasshorse, their television animation and visual effects business, from California to Iowa in 2007 to expand the company. Iowa's film industry was roaring, and the projects were lucrative, thanks to a generous state tax credit program for the film industry.
But it all changed drastically in a matter of months.
First, the recession in 2008 led many potential clients to shelve projects. Then, a year later, Iowa's tax credit program imploded amid widespread allegations of fraud. Grasshorse was one of many businesses caught in the crossfire.
"It practically destroyed us," said Buxton, producer and owner of the studio, now based in Winfield, Iowa."We watched a million dollars in booked business go away overnight."
In November 2013, with the studio's future in jeopardy, Buxton reached out to the Henry/Louisa County Extension Business Development Center. Both sent her to a CIRAS contracting specialist.
"Two people in one week told me I needed to talk to Beth White," Buxton said. "She called me, and we set up a meeting."
By then, Buxton said, "we really were in a spot." Grasshorse's long list of clients previously had included Disney, Warner Brothers, Cartoon Network, and Leo Burnett. But by the end of 2013, the company had been through three sales people, and "it hadn't really worked" to gain business, Buxton said.
"It was a miracle that CIRAS contacted us."
White said she started by helping Grasshorse find new markets, "since the commercial market in Iowa was very competitive and there were not as many opportunities."
Business soon began to rebound, Buxton said, as CIRAS helped her find new opportunities and ways to market the family-owned company outside Iowa. Through it all, Buxton has been eager to learn.
"I've done a lot of webinars and workshops, [but] the strongest, most effective thing is when she comes and we sit and talk," she said. "Beth has spent significant amounts of time with me, teaching me how to set up things.
"It's more than the contracts… It's how she's opened our mind to how to go about business and marketing."
CIRAS' role has included helping Grasshorse with finding potential business opportunities in the government sector; with market research on competitors and target agencies at the federal, state, and local levels; and with understanding and providing a plan for marketing.
"Grasshorse was able to quickly identify some projects for municipalities in Iowa for their capabilities and received the contracts and completed the work satisfactorily," White said. "Soon after, they began working with the city of Tulsa's Stormwater Quality Department on a complete public service-type campaign, exactly in their wheelhouse."
Grasshorse spent four months developing characters and a story line and producing animated shorts for use by the city of Tulsa, Oklahoma. A five-year contract with Tulsa eventually brought the company $50,000 annually—and numerous awards. The public service announcements earned three gold awards for Grasshorse in regional Cedar Rapids-Iowa City American Advertising Awards competition and several awards of excellence from the Iowa Motion Picture Association.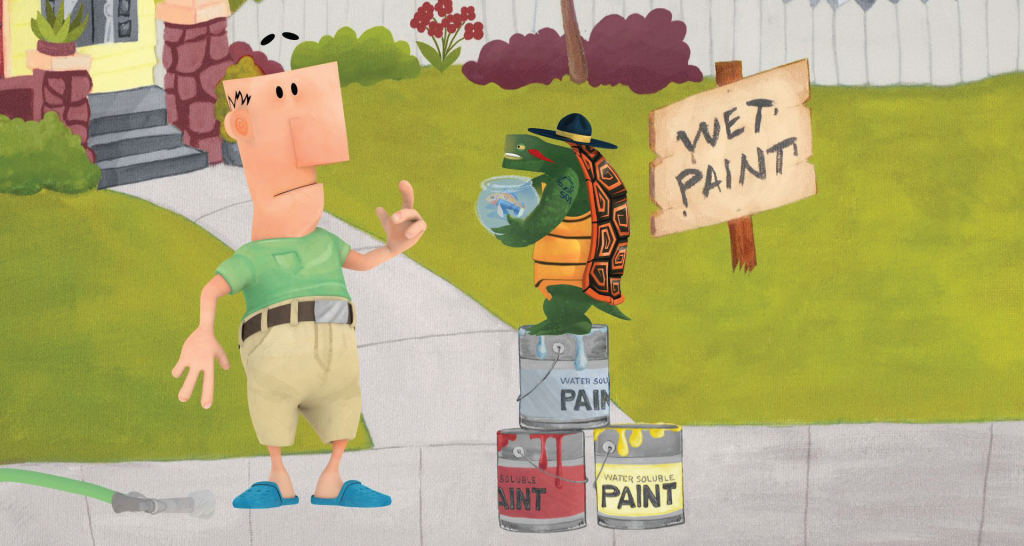 "This project turned into much more," White said. It "has opened up doors that they may not have had previously, or even thought about."
The list of Grasshorse clients now includes the city of Cedar Rapids, the Louisa County Community Foundation, 20th Century Fox, and the Iowa Lottery. The company currently is looking at rebranding their stormwater PSAs to market to other agencies such as the Natural Resources Conservation Service or the Environmental Protection Agency.
Buxton said she enjoys the company's new role.
"Our father worked with the government in one form or another most of his life," she said. "It's really an area that we wanted to get into; we just didn't know how to do it."
Government projects have given the studio enough work, Buxton said, to get the staff and crew "to the point where they have the skills to do better work so we can get better jobs. It's not just bringing money in the door, it's what level of quality you bring to the table."
Business now has doubled since Grasshorse had its first meeting with CIRAS nearly two years ago. Before the Iowa film industry collapsed, the company had 25 employees. Today, there are 15.
"But I think we've progressed in the quality of the business and how we do business," Buxton said. "We're doing work now that we couldn't have done then."
The company's goal is to contract for repeat business—adding job stability for the employees, so Buxton isn't always on the hunt for new clients and can concentrate on other ways Grasshorse can grow.
Simultaneously, Grasshorse is seeking to expand geographically.
"We're trying to brand ourselves as regional midwestern," she explained. "You have to find people who have a need for regional to national to international, and typically that's not in Iowa, where our clients come from."
CIRAS helped her with the approach by pointing out the benefits of partnering.
"They really helped me in figuring that out," Buxton said. "I went to a daylong workshop in Cedar Rapids last year and [the facilitator] talked about how to pair up small businesses with other small businesses. They showed me how to go about making that happen."
White said Grasshorse's leaders are "consistent and persistent, and take this market as seriously as their other clients, which is why they have found such success."
> For more information, contact Beth White at whiteb@iastate.edu or 563-370-2166.
This article originally appeared in the Fall 2015 edition of CIRAS News. You can find the rest of this issue and more of CIRAS News on our website.