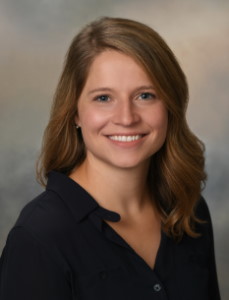 Rachel Hahn, CIRAS Strategic Advisor, is named one of Corridor Business Journal's 250 Most Influential Business Leaders. This annual publication is an exhaustive year-long research initiative by the newsroom of the Corridor Business Journal, delivering a personal, engaging look at the region's most influential business leaders across major industries.
From the publication: 
Illinois native Rachel Hahn put her University of Iowa chemical engineering degree to use at General Mills and Ingredion before shifting to Iowa State University's CIRA in September of 2021. CIRAS maintains a statewide network of specialists to partner with Iowa Companies and communities to help them prosper and grow.
Best Career Advice: "You have a long career ahead of you." One of my amazing mentors gave me this advice while contemplating a risky career change. She told me that if it didn't work out, I had plenty of time to fix it.
Corridor Issue: People: Getting and keeping them here.
Philanthropic Passion: Especially for You Race Against Breast Cancer
Proudest Career Moment: Leading derecho recovery at Ingredion. We had a partial production operating within five days which was truly phenomenal given the amount of damage the plant had sustained, not to mention what everyone was handling in their personal lives.