Adam Lathrop has joined CIRAS as an account manager for southwestern Iowa.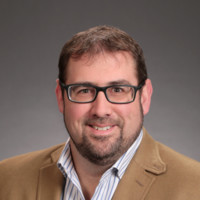 Adam has a bachelor's degree from Iowa State University and a master's degree in business administration from the Drake University. He joins CIRAS with a wide variety experience. Most recently Adam has worked with business and industry across the state to improve their Occupational Health & Safety outcomes as the Director of the Iowa-Illinois Safety Council. Adam's time working in the Occupational Safety field has given him insight on challenges that today's businesses face, and can help identify solutions to those challenges.
Adam's new role at CIRAS will be working with companies in southwest Iowa to find the correct CIRAS services for their needs. He will be based out of the Des Moines area.
You can contact Adam Lathrop at alathrop@iastate.edu or 515-766-9392.