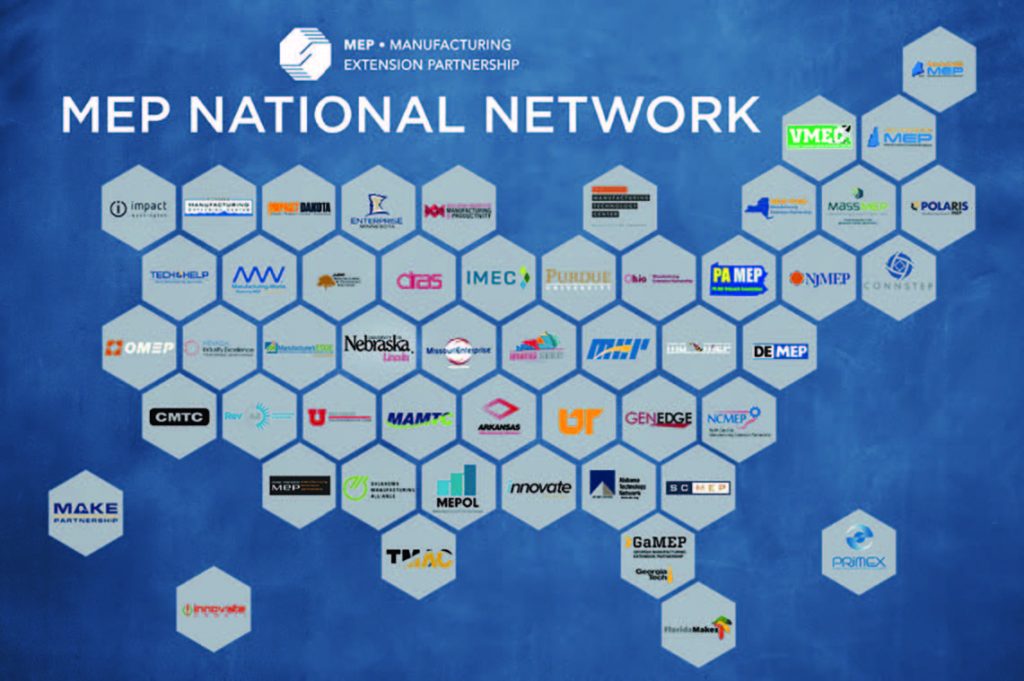 The survey, which was published at the end of April, is based on an estimate of the nationwide growth in personal income taxes sparked by work done by through federal Manufacturing Extension Partnerhip, a public-private partnership established for the betterment of manufacturing. CIRAS has been the MEP's representative in Iowa since 2005.
The National Institutes of Standards and Technology (NIST) operates 51 MEP centers across the country and Puerto Rico. Based on a client impact survey conducted for Fiscal Year 2017, the Michigan-based W.E. Upjohn Institute for Employment Research concluded that the program's economic impact is substantially higher than previously thought due to broader economic effects from the resulting growth.
MEP clients in 2017 reported a combined $12.6 billion in new or retained sales because of the program and 100,000 jobs that were created or retained because of the work. According to the survey, the federal government's $128 million investment in MEP eventually sparked a $1.86 billion increase in federal personal income taxes.
The full details of the study can be found on the UpJohn Institute website.