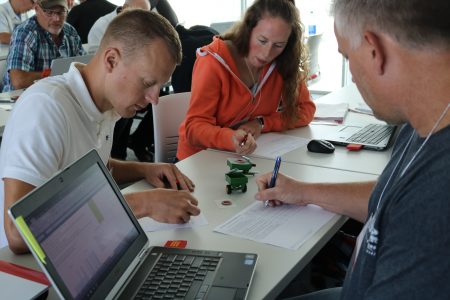 It's called the Food Equipment Assessment tool, and it's the outgrowth of efforts by CIRAS, Shaw, and Iowa State professor Emmanuel Agba to help Iowa food producers more easily comply with mandates of the U.S. Food Safety Modernization Act. The 2011 law essentially rewrote the way federal regulators assess food safety, placing a greater emphasis on stopping potential food contamination. As a result, manufacturers must work harder than ever to find and eliminate places where disease could sprout during the production process.
The new assessment tool asks company food safety teams to examine each machine in their production processes and answer 10 questions. Does the machine have a continuous weld or ridges where food can collect? Are there tubes and niches inside? Are surfaces easy to clean?
Answers are scored from 1 to 4 and typed into an Excel worksheet. The higher the totals, the bigger the potential issue from a contamination standpoint.
CIRAS account manager Brenda Martin said the assessment should help Iowa companies find and rank the problem areas they need to address. "Then, you've got to design the problem out," she said. That may call for enhanced cleaning, repair work, or shopping for a new machine.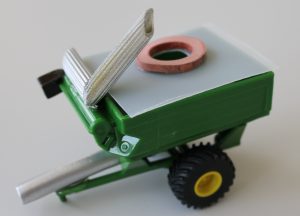 "By answering the questions, they basically are addressing those issues," Agba said of the assessment. "You rate those, then it gives you a number that tells you, 'Look, I think you have the potential of improving the machine or your process by looking at these areas.' You know where to start."
CIRAS unveiled the assessment tool in August after months of testing at Barilla America in Ames and Transagra International in Storm Lake.
"It really breaks it down to a fine science," said Brent Mueggenberg, quality control manager at TransAgra International in Storm Lake. "This provides us with a set of data, rather than just some opinions."
Kim Martinez, quality manager at Barilla America in Ames, said the assessment may prove particularly useful, for example, if employees disagree about the best use of money for repairs or equipment upgrades.
"It takes the emotion out of it and just gives you data," she said. "This helps you bridge that gap."
For more information, contact Brenda Martin at bkmartin@iastate.edu or 515-570-5282.