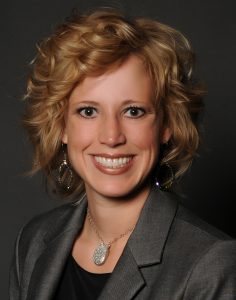 As one of CIRAS' chief points of contact, you've been inside hundreds of business over the past several years. What's the biggest change you've seen happen in an Iowa company?
More and more, I've started to see businesses realizing the benefits of expanding their network by attending events and taking time to build relationships.
Tell me what a client should expect the first time that you meet with them.                                                                              
A client can expect to learn about CIRAS and the services we offer to Iowa businesses. Following a company overview provided by the client, we can then assess how bringing in the appropriate CIRAS resources can assist the business. We want to put you in a place where you ultimately can thrive and grow.
How many miles do you drive in a given year?
It varies year to year, but usually around 15,000 miles of windshield time in any given year!
What was your first job? 
My first job was detasseling corn and roguing soybean fields.
How much time did you spend in the private sector before coming to ISU?  
I spent 12 years in the private sector working in various industries.
If you could wave your magic government contracting specialist wand and change one thing for Iowa manufacturers, what would it be?
My magic wand would focus on culture. Having Iowa manufactures create a culture that is prosperous for everyone within the business would improve every aspect of the business as a whole.