The July edition of Site Selection Magazine gave national notice to Iowa's "Year of Manufacturing" initiative.
The article, entitled "How to make $3 billion," describes Iowa's belief in the importance of advanced manufacturing and provides details of how industry and governmental leaders (including CIRAS) are working to improve it.
[Read More ...]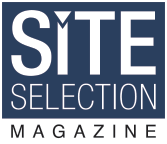 You can read the entire article here.
Our favorite part: "CIRAS is a fantastic resource. They helped us in a variety of ways."
[If you still want more information on the Year of Manufacturing, click here to read our story on the roll-out.]