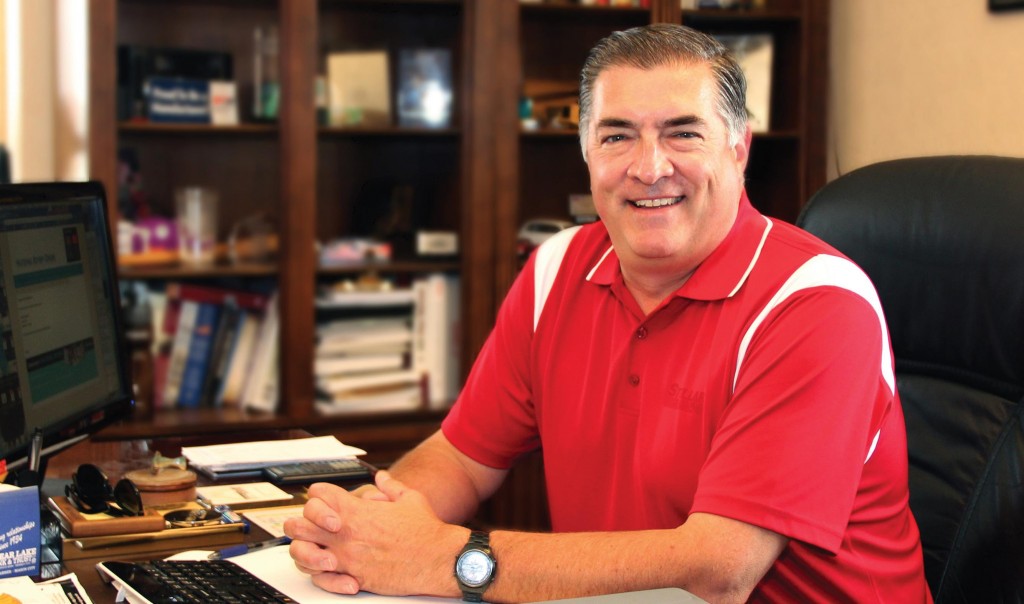 "Here in rural Iowa, it's difficult to find people just living in the area to come into these positions," Zrostlik said. "Unfortunately, it's also difficult to find people outside the area to move back."
Relocation costs are one reason—along with prices tied to the training, recruitment, and lowered productivity of new employees—that the retention and upskilling of workers have become major concerns for successful Iowa businesses.
A 2012 review by the Center for American Progress found that it costs the typical American business slightly more than one-fifth (20.4 percent) of an employee's salary to replace workers making $75,000 or less per year. For C-level executives, where the qualifications and talent requirements are more specific, the per-salary cost of replacement could reach as high as 213 percent.
Reducing turnover, therefore, can both save a company money and lessen the threat from a still-looming worker shortage. An estimated 56 percent of Iowa jobs require "middle skills" training (beyond high school but less than four-year college), but only 33 percent of Iowa workers currently have those skills.
However, Rowena Crosbie, president of Des Moines-based training firm Tero International Inc., argues that it takes more than a focus on bottom-line numbers to understand why smart companies invest heavily in upskilling workers. Today's fast-changing world means information and technology expire quickly, and a groundbreaking production process won't keep you ahead of competitors for long, she said. What will keep you ahead is a team that's customer friendly and always searching for the next innovation.
"If I'm employing people during an information and knowledge time in history, the loss of people is more serious than it would have been in the old days, when I could just replace them," Crosbie said. "If competitive advantage is now going to come from the way I treat my customers, from the intangible services that I provide, then the delivery vehicle for that is the people, not the product. So I need to put more attention on the human aspect of the product than I ever did before."
In practice, this increased attention means a mixed focus on perks to keep employees happy, training to keep them skilled, and a healthy workplace culture that keeps everyone productive.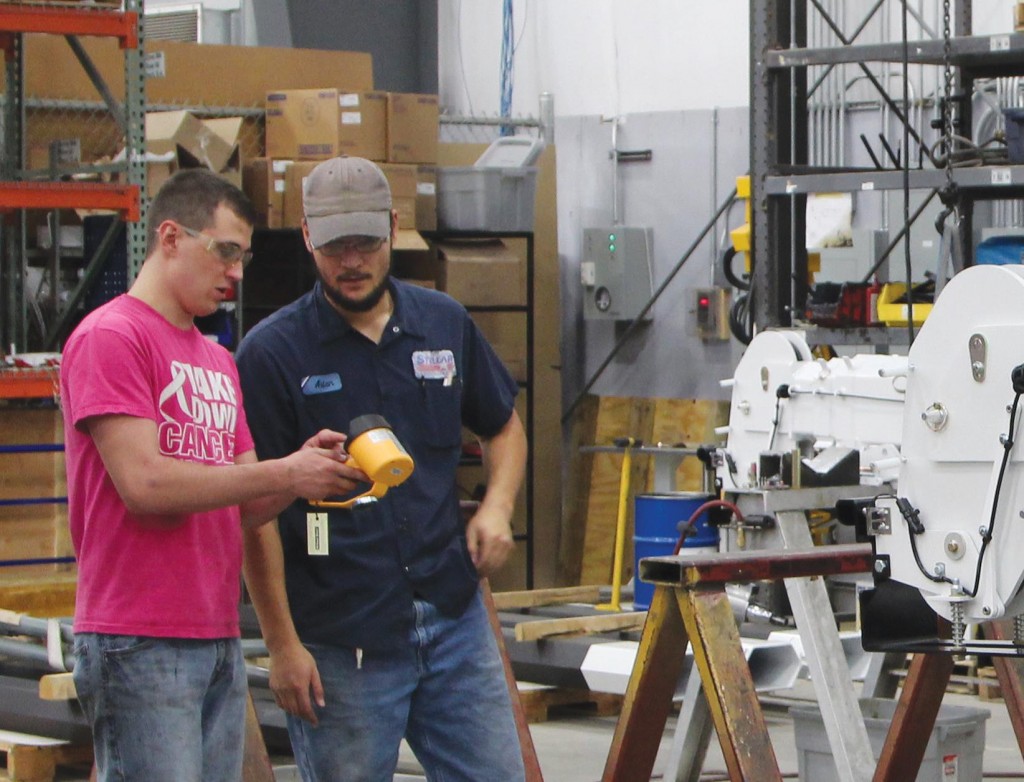 At Stellar Industries, Zrostlik touts the company's benefits—including a well­ness program that covers everything from colonoscopies to flu shots for spouses, a 401(k) that matches worker contributions in an employee stock own­ership plan, and an incentive plan that gives workers a share of savings from the company's self-insured health fund.
"Everybody's going to have to think twice about leaving here when it comes to thinking about the benefits we provide," he said. "I think there probably are companies who pay more per hour than we do. I don't know anybody that's had the kind of profit sharing we've had."
Zrostlik said Stellar's workers also have access to a wide range of opportunities to improve themselves, from welding classes to tuition reimbursement.
"I think if people start out with you and you can train them and bring them up through their jobs into being leaders, I think then you have a more committed person within the organization," he said.
Danfoss Power Solu­tions, a mobile hydraulics company with a plant in Ames, uses similar benefits to recruit and retain engineers. Human resources manager Jill Bidwell said Danfoss employees are able to tap a "fairly generous" company tuition reim­bursement policy to obtain an advanced engineering or business degree. The company also foots the bill for workers to join various professional organizations or to obtain technical certifications.
Bidwell characterized the company's employee turnover as "extremely low compared to industry benchmarks." She attributes this fact largely to the extensive effort that Danfoss puts in to training its managers.
"If your manager can reduce the politics and reduce the noise and remove barriers so you can focus on what you do best, that plays a key part in somebody's satisfaction and willingness to stay with the company," she said. "I think with today's job seeker, there are so many options out there—I think you have to be competitive with salary and benefits for people to even consider applying with your company, But once an employee signs up to work with you, the majority of the reason they stay is in the hands of the manager."
Studies show the overall attitude of a workplace is one of the key factors in an employee's happiness.
According to a February report by Gallup, only 32.9 percent of 25 million surveyed American workers currently classify themselves as "engaged" in their jobs—a state pollsters defined as "involved in, enthusiastic about, and committed to their work" and contributing "in a positive manner." The number represents a three-year high.
Good managers can "greatly increase the odds of employee engagement," according to the 2012 version of Gallup's State of the American Workforce report. The report urged companies to eschew promotions as a reward and instead "select managers with the right talents for supporting, positioning, empowering, and engaging their staff."
Gallup estimated that "bosses from hell" cost American companies $450 billion to $550 billion annually by pushing some workers toward "active disengagement," which includes spreading discontent and lowering productivity.
"People don't leave jobs, people leave people," agreed Molly Mummelthie, human resources manager at Geater Machining & Manufacturing Co. in Independence, Iowa. "There should be a continuous effort focused on treating our employees better and working to establish and maintain that good relationship with our employees. Geater invests a significant amount of time and dollars into training our supervisors, and this is a big reason why."
Hagie Manufacturing in Clarion for years has made engagement the chief goal of its personnel practices—to the point where the company won't hire someone unless it sees the potential for a long-term relationship.
"We can find people to hire," said human resources manager Dave Maxheimer. "We will not ever hire for skills alone. They must be a fit with this company. Because if they are not a fit with this company, they are going to drag the company down."
Hagie uses a speed-dating interview process to give a wide group of people the chance to assess prospective employees. Before anyone gets to that point, would-be workers have to fill out a long application that includes at least a question or two that will require them to actively research facts about the Hagie family. Applicants who don't bother with those questions don't get hired.
"We want to make sure that they're fully engaged in the Hagie lifestyle, the Hagie culture, that they want to be a part of the culture," Maxheimer said. "And to do so, they're going to have to work for it."
Once they do work, they're encouraged to stay. Hagie has a flexible dress code (jeans or shorts whenever you want), and free snacks, among other things. The company also has an extensive tuition reimbursement policy for its employees and holds an average of five classes per month on-site. Employees are encouraged to better themselves, including by reading specific business books suggested through a company book club.
"If you have the right employees and employees that are engaged…you're going to build those awesome products every time," Maxheimer said. "We have to provide them the right tools to get them to the next level."
This article originally appeared in the Spring 2015 edition of CIRAS News. You can find the rest of this issue and more on our website.